About
Palmer Orthodontics is located in Edmonton, 2 mins away from South Edmonton Common. We are a community based clinic responsible for some of the brightest smiles in the area!
Our Orthodontic Team
The Palmer Orthodontic team is committed to continuing education, dedicated service, and providing our patients with kindness and care throughout their orthodontic journey. We want to ensure that you feel welcome and comfortable in our care, and trust that you are in good hands.
Not only is our team dedicated to our patients, we have the utmost respect and support for Dr. Palmer and trust in his treatment philosophy, his ethics, and his character. We are proud to represent Palmer Orthodontics.
A team that works together, plays together .... stays together!!! You'll be happy to see the same familiar faces each time you visit us. Most of us have been at Palmer Orthodontics since it opened in 2004.
Receptionists
Lorraine
Chris
Terri
Assistants
Sherry
Evelyn

Barbara
Brenda
Terri
Roxanne
Treatment Coordinators
Hope
Jackie
Dental Laboratory Technician
Caren
Office Manager
Brenda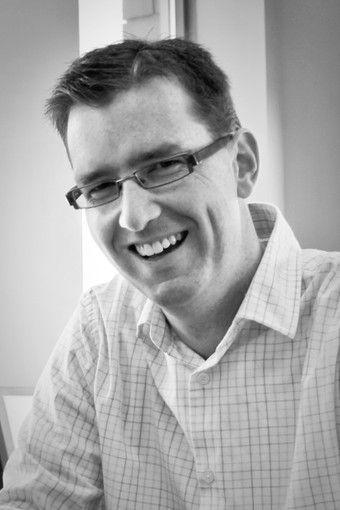 Our Orthodontist
When choosing an Orthodontist, here is what you should know.
Get to know Dr. Palmer:
Credentials
BSc, DDS, MSc, FRDC specialist in orthodontics
Member of the Royal College of Dentists of Canada (orthodontics)
Member of the Alberta Dental Association and College
Education
University of Alberta Graduate Orthodontics Program (MSc 2004)
University of Alberta Dental School (DDS 1999)
University of Alberta Faculty of Science (BSc 1997)
Dr. Palmer is an active member of the Edmonton Dental community; has served as President of the Edmonton District Dental Society, President of the Univ. of Alberta Orthodontic Alumni Association, Director of the Undergraduate Orthodontic Program at the University of Alberta Dental School, and as an associate clinical professor in the Graduate Orthodontic Program. Dr. Palmer continues his endeavor for learning and advancement in orthodontics through local study groups, courses, and collaboration with other dental professionals.
Dr. Palmer's primary philosophy, is to provide his patients with excellence in orthodontic treatment, with comprehensive diagnosis, treatment planning, and execution of care. With Dr. Palmer's qualifications, coupled with patient and parent commitment, he is dedicated to providing a beautiful, confident smile, you will be proud to share.
Personal
Other than a few short stints in Europe and Southern Alberta, Dr. Palmer has been a resident of SW Edmonton for 36 years! He now enjoys seeing the children of many of the friends he grew up with. He leads an active lifestyle with his family and community. He and his family value the time they have to spend together. He enjoys golf, basketball, and baseball.
Dr. Palmer supports the local community, by donating his time through church and youth athletics. He has had the opportunity of coaching several city and provincial championship teams. In 2018, he coached the Edmonton Zone team to a gold medal at the Alberta Summer Games.
In addition to coaching, Dr. Palmer serves on the executive board of the Southwest Edmonton Minor Baseball Association. Go Sox!

Giving Back
Dr. Palmer is a champion of those in need, being an active supporter of the Boyle McCauley Dental Centre in Edmonton's inner city. Over the past 13 years, he has hosted an annual event for the dental community, which has raised over $150,000.
Our Standards
Innovation
Dr. Palmer is a Specialist of Orthodontics. With his experience and qualifications, he guides the team at Palmer Orthodontics to always find new ways of providing exceptional care and service.


Safety
The safety of our patients and staff is the highest priority. We practice the most current sterilization and infection prevention protocols as outlined by the Alberta Government and Alberta Dental Association and College.
Respect
Our team understands the amount of time and resources that are required to improve the smiles of your children. As such, we strive to be as supportive as possible to help the process unfold smoothly for you. This dedication to our patients and their families drives us in everything we do; for instance, punctuality is a big consideration for our entire team, we make every effort to stick to our appointment times so you can plan your day.
Our Commitment
Keeping up to date with current technology and practices is central to who we are. We continually adopt the latest technologies, such as, 3D Digital scans and self-ligating brackets, to improve the accuracy and efficiency of our treatment.
At Palmer Orthodontics, we use today's technology with a vision of tomorrow.
Our team is proactive in attending orthodontic courses and training through the year. Some of the advancements we have adopted in our clinic include Invisalign, Digital Models, and 3D Scanning Technology.